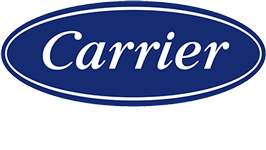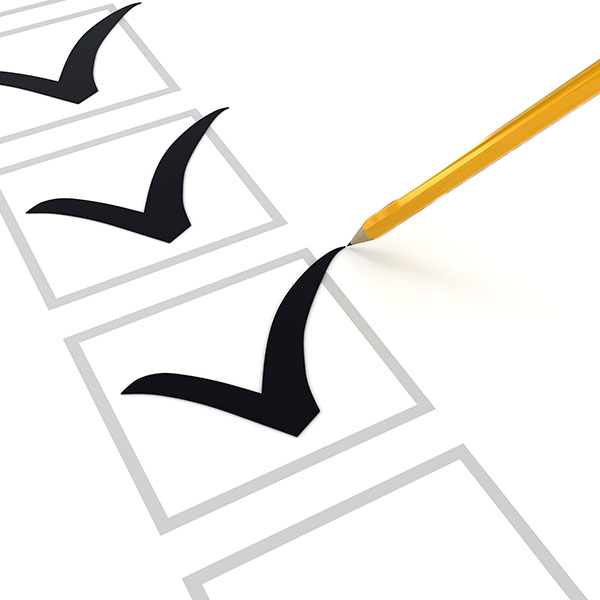 At Custom Climates we strive for 100% satisfaction in everything we do. We value your opinion and invite you to tell us and others about your experience with us. Please take a few moments to tell us what you think by leaving us a review here on our website or on any of these popular review sites or social networks.
Read what other customers have said about us.

All trademarks or brands on this page are registered by their respective owner and are not affiliated with our company, nor do they endorse or sponsor our products or services.
Reviews of
Custom Climates
(Based on 17 rated reviews)
12-Dec-2022
If you want service that goes Above and Beyond in addition to kind, thoughtful and knowledgeable people, then Custom Climates is who you need to call! We've relied on Custom Climates for 11 consecutive years for routine care of our HVAC in addition to urgent calls for those unexpected issues that can arise related to an aging HVAC system.
08-Aug-2020
Product or service reviewed: Consultation
For full disclosure, Ryan is married to my niece. I have known Ryan for a while and have used him as my HVAC expert source. He is helpful, accurate and an all around good guy. I wish he lived in Florida so I could use his services on an ongoing basis.!!
12-Nov-2019
Product or service reviewed: New High-Efficiency Furnace and Central A/C
These guys replaced our furnace and installed a new central A/C. Great communication, reasonable price, showed up on time, and did a great job. I highly recommend their services.
26-Feb-2019
Product or service reviewed: Serviced boiler
I bought a house with a boiler. As a first time home owner, I didn't know that even existed! What I like most about Ryan and the team is their patience with my random questions to maintain and learn about my system. They are responsive, helpful, and trustworthy. They aren't just on the clock, they really care about quality and customer satisfaction.
19-Feb-2018
If you have an opportunity to use Custom Climates for service, do it! We have used them for services over the last three years and they have been nothing short of amazing to work with. They took the time to understand our needs throughout our various projects of remodeling duct work or when it came to getting our furnace and a/c to run more efficiently. There were times when we needed to do something cost effective and they would always understand and do their best to fit out budget but still get us quality products and service. This past winter we were in despair as our old furnace would not hold up to the frigid temperatures and with a baby in the house we felt desperate. Custom Climates came to the rescue and we had a brand new furnace within 48 hours of contacting them. Highly recommend Custom Climates and we will continue using them for all of our maintenance in the future.
13-Feb-2018
I've worked with Custom Climates 3 times and have had 3 great experiences. My first experience was when I was building an exterior garage and they put in my mini-split system.
They were great to work with, so great, that I called them back to do another mini-split system. I live in a farmhouse near Kinnick Stadium, built in 1900. My upstairs bedrooms don't have any air ducts (but my bathroom, living room and porch have plenty!) Customs Climates worked with me to find the best solution to get heat and air into those bedrooms (and efficient and keeping the house looking period). They did a great job of running the mini-split lines up my gutters and also using the gutters as the drainage.
My third experience with Custom Climates was a simple furnace repair issue. My furnace started making loud noises...I'm not a furnace guy and work all day. I already had 2 great experiences with Custom Climates, they knew my house and most importantly, I trusted them. I gave them access to my home (when no one was home), they came over, diagnosed and fixed the problem. They communicated during each step of the process and did a great job.
This is a great company, and I really enjoy working with people here.
We have used Custom Climates services for over 6 years now. I would highly recommend this business to anyone. We had our HVAC system serviced twice a year and due to the excellent service Ryan provided we never had any problems. Ryan and his associates are very knowledgeable, friendly and reliable. They are always on time as scheduled. If you want excellent service at a reasonable price, give them a call today! You will not regret it.
We hired Custom Climates to install a new furnace several years ago. Ryan and Al were very cheerful and accommodating when we decided to do some unplanned remodeling that altered their installation schedule, after they had gotten started! I thought that was exceptional service. Then, a few months ago, I called them on behalf of an elderly friend who had serious furnace damage due to a flood in the basement. My friend assumed the furnace would need to be replaced and was prepared to do that. Ryan responded the day of my call and offered to try a repair to prolong the furnace's life, even though he could have made more money and might have found it easier to install a new one. The repair was successful and inexpensive, compared to the cost of a new system. That old furnace is now running fine, even in the recent super cold weather. These are two examples, one with an old furnace and one with a new furnace, that illustrate the great service provided by Custom Climates. I trust them and enjoy working with them.
In the fall of 2015, we chose Custom Climates for our furnace replacement. Unlike a few other bids I received which pushed for over-capacity furnaces, Ryan recommended one with an appropriate level of heating capacity and good efficiency. Ryan and his buddy did a clean and great job. The furnace worked well until one time after one of our short vacation in early 2017 - it won't start the heating, so we called Custom Climates for service. Over the phone, Ryan asked me to try a few things, hoping one of the tricks would restart the furnace so we won't need to pay for a service call. Unfortunately, the furnace won't budge so Ryan and his buddy came by after a short while of wait. They quickly found the cause of the problem - a bird got into the furnace through its exhaust pipe and blocked the air intake. The problem was solved and we had our heat back in time! Later, we had Custom Climates replace our central air conditioning system, which they did a great job again. I believe everyone understand that we won't have gone back to Custom Climates for our air conditioner replacement if we were not happy with their earlier services. Thanks, Custom Climates!
I was referred to Custom Climates by a coworker. They were able to come evaluate my home within a week. Several options were explained to me, which were honest about what I needed in my very small home. The work was done quickly, cleanly and professionally. Since then I have moved from the city to a rural property, and I was very happy to know that they still offer us service! In one word,Trustworthy.
Custom Climates has been looking after our furnace and air conditioning since 2010. Ryan is an honest, caring person with extensive knowledge and expertise. Phone calls are answered promptly; and, they arrive when they say they will arrive. Ryan has never tried to sell us something we haven't really needed - and he has taught me some basic understandings of our heating, air conditioning, and humidification systems! Our experiences with Custom Climates are unsurpassed and we highly recommend this business!
I am pleased to have the opportunity to express my satisfaction with Ryan and his staff at Custom Climates. In 2017, our furnace and air conditioner turned 41 years old. Therefore, we decided a preemptive strike would be wise, not waiting for the furnace to blow up on the coldest day of the year. This allowed time for multiple bids. After several failed visits by others, we were fortunate when Custom Climates arrived. Ryan and his staff really appreciated that we had called. They arrived on time and were not only pleasant but also fun to work with. Custom Climates completed the work in one day. This was no easy job placing a high-efficiency furnace in a 41-year-old home, it was major construction. Prior to the installation, I emailed Custom Climates with tons of questions. I received a response almost immediately. Custom Climates scheduled the inspection and handled all the arrangements for our rebate. It is amazing how quiet and efficient our new system runs and the monthly savings just makes me want to jump up and shout!
I met Ryan and Al of Custom Climates several years ago when I needed my air conditioner serviced. They are honest, hardworking guys. The charges were reasonable and they were very conscious about leaving my home just as clean as they found it, by picking up after themselves and not tracking dirt in. I highly recommend Custom Climates. You will not be disappointed!
I have worked with Custom Climates for over 5 years and recommend the company and their staff without reservation. My business has benefited greatly from their staff's skill, promptness and courtesy. I also use their services at my home, and have been 100% satisfied. It is reassuring to know that when I have a problem with heating or air conditioning, I can count on Custom Climates!
We have known Ryan and his team for over 5 years and have utilized their expertise multiple times. Each visit they have been professional, punctual, and delivered high quality service. They replaced a 20 year old central AC system in our previous home and did an excellent job. After moving to another home, we had them fix our AC that had a leak. Each time we have called they have been out either that same day or the day after. I guarantee you will not find better service or quality than Custom Climates. All of this at a very reasonable price. Thank you Ryan!
Our first experience with Custom Climates was when we had a guest over and our heater went out. They responded the same day and were able to come out and fix the problem the same day. They were professional, friendly and provided excellent service. When it came time for us to replace our heating and cooling system, it was a no brainer for us about who to call. Again, Ryan and his team were consummate professionals and replaced our heater and air conditioner in timely fashion. We've had no problems and everything has work really well. I have no reservation about recommending Custom Climates to all of my friends and family. Great guys!
We've been working with Ryan since he was involved in the renovation of the 1927 house we purchased in Manville Heights in Iowa City in early 2012. It doesn't take long to realize that Ryan knows his stuff and when he left the company he was working for during the renovation of our house, we immediately transitioned our HVAC service requirements to his new company, "Custom Climates". Great guy, easy to work with, very responsive, and highly knowledgeable. Example, we had an on-demand water heater installed in our previous home and had nothing but problems with it. We were talking with Ryan about wanting to go this route again for the new (old) house but very skeptical because of how much trouble we had with it. He said that there can be quite a bit of programming required but if you do it correctly, it'll work great. He was right and it has worked flawlessly since it was installed. In addition, Ryan checks in on us now and then to make sure everything's humming along. If you're looking for someone with that hard-working, honest, and reliable midwestern ethic, Ryan's your man.